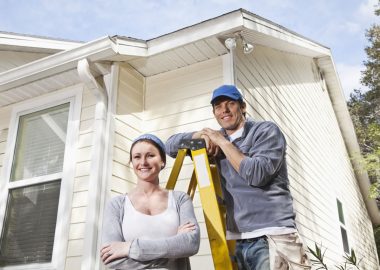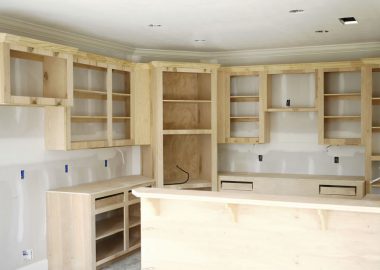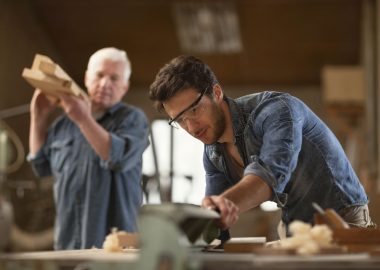 Interior Painting
Interior Painting of a home takes planning, like assuring that you have the right colors, being able to work with your schedule so that it does not disrupt your everyday life too much, moving furniture, protecting areas and items that do not get painted and assuring that you get a quality paint job. We use top quality paints on every job, unless requested otherwise. Some owners request that a mid grade paint be used if they are trying to sell or rent their home, while most request the top quality for longer lasting appearance and durability. If an investor has a large turnover in rentals, then there are low grade paints for rental properties, since they get painted often. Our job, as a paint company, is to assure that our customers are happy and that we leave them with a paint job that is better than expected.
Before painting, the surfaces to be painted needs to be prepared prior to application. Nail holes need to be filled, nicks and scratches fixed with spackling paste or putty, depending on the depth and then sanded for smoothness. If the previous coating has a sheen such as semi-gloss or gloss, then abrade or lightly sand the surface to assure proper adhesion. When Sheetrock has been replaced, then we would use a coat of primer first to seal the surface and prepare it for the paint. When moving to a sheen, like eggshell or satin on a wall, from a previous flat sheen, then we normally recommend two coats to acquire an even sheen, but that is up to the owner.
We can help you with the following services:
Paint Colors
Picking your colors takes time, but really not as difficult as some make it seem. The best way to pick colors, is first, have an idea of what colors you are generally looking for and pull out all in that section from the color deck or charts. If you are trying to match furniture, carpets, furnishings, etc, it is best to have the color charts with you in those surroundings. Select the colors in the family that you think you like and then do process of elimination by looking at each color and thinking, "no, too blue", or "too green" or, "too light or dark". Eliminate all colors to two colors that will best fit your surroundings and then narrow it down to the final color. If you get down to a couple of colors and then can not decide, then go to the paint store, buy a sample of each and apply them on the wall. Go ahead and use the entire quart to get a large image of how it appears. View in the morning, noon and evening since colors will tend to change depending on the lighting throughout the day. The paint store will supply you with color charts and tools that you need in picking your colors. Play the color sense game to help discover your color personality here.
Our paint application depends on the settings and environment. Most of our painting for interior is completed by brushing and rolling rather than spraying, due to the over spray that comes with spraying. We use top quality roller naps and brushes when doing our work, which improves the finished look once completed. A good brush will leave less brush strokes and last longer for us as a painting contractor, so it is best to use quality tools when doing the work. There is an old myth that a thicker coat can be applied by rolling rather than spraying, but that is not the case. Either method can apply the same amount of paint depending on the tools used. Roller naps come in different sizes and thickness, which depends on the thickness desired. Smaller thicknesses, such as 3/16, or 3/8 will leave a smoother finish while thicker naps will start leaving like an orange peel effect. The most typical size is the 1/2 inch nap, which we use the most. It holds enough paint so that we do not have to dip as often, but at the same time, it leaves a nice surface when complete. For more texture, the 3/4 to 1″ can be used. We will usually cut in all the edges, around doors and trim first and then roll the remaining areas with a roller. We make sure that all of our lines are straight and always go back to make sure everything was covered and touch up if necessary. As a painting contractor, we always double check our work to assure it is correct.
Like Our Services, Get a Free Estimate Today?
We do great and high quality work for people just like you. Come with us!